FatigueTech (Personal Risk) is underpinned by a stepped care model (figure below) which is a staged approach to the delivery of services, comprising a hierarchy of interventions, from the least intensive (Knowledge Centre) to the most intensive (health professional support and referral specialist care). It is about ensuring that people can access the most appropriate services for their needs at any time, including the ability to step up and step down to different levels of care to match their needs.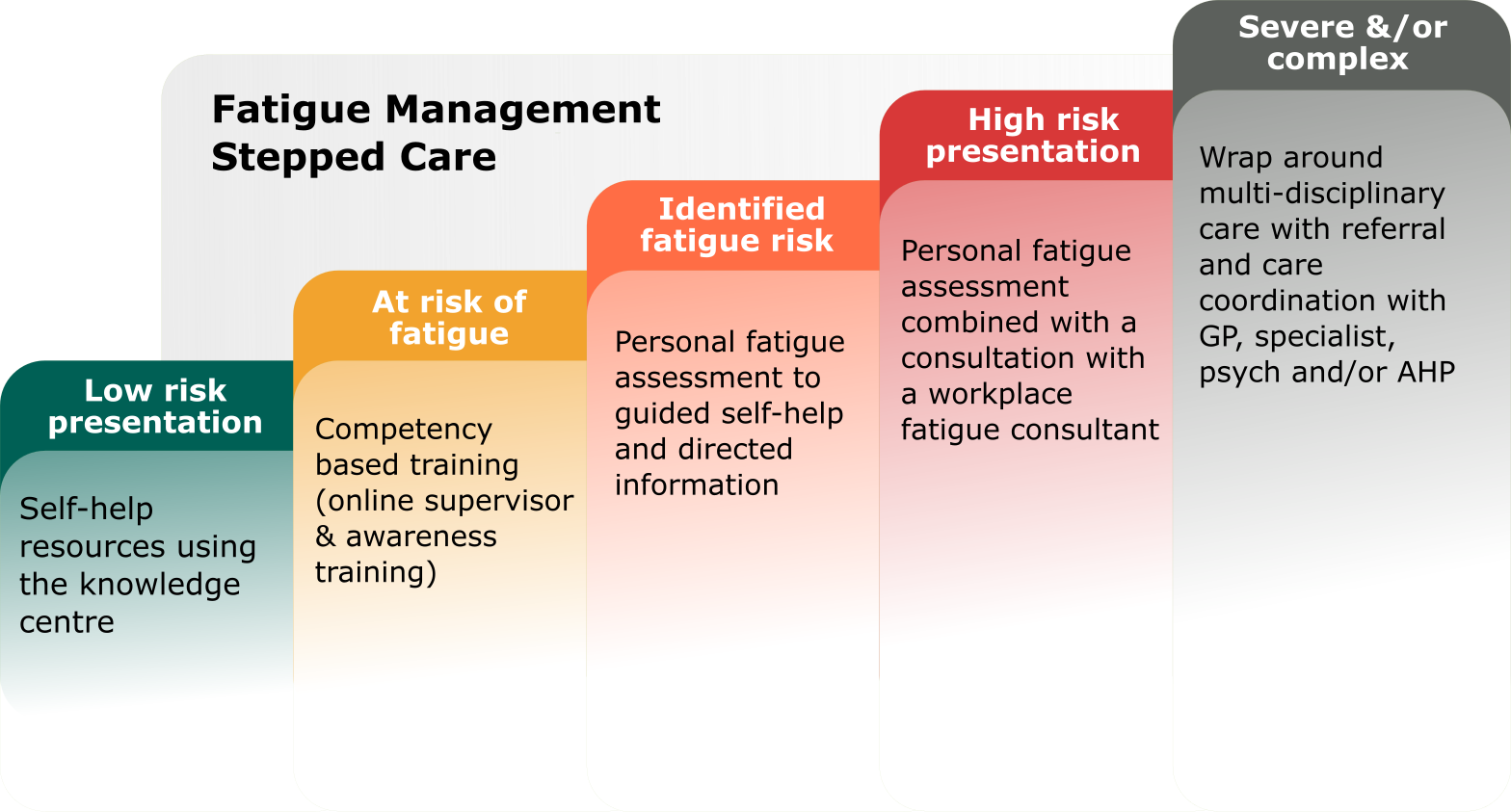 Why Choose Us?
FatigueTech is a digital platform that makes it easy to meet health and safety obligations and support workers with the necessary knowledge, skills and resources to:
Manage Personal Risk Factors;

Implement Workplace Fatigue Mitigation Strategies; and

Training the workforce to competency level with regard to fatigue risk factors.
Best Practice
FatigueTech combines people, systems and technology to ensure people have the right care, at the right time, in the right place. 
Privacy, Confidentiality & Security
We have robust privacy, confidentiality and security processes in place to ensure your personal information remains safe.
Validated Tools
The FatgiueTech system uses evidence-based and validated tools to provide an accurate assessment of personal fatigue risks.